After watching Oranges and Sunshine a few nights ago, I thought I would recommend some of my favourite Australian films, some you may have heard of and seen and perhaps a few you haven't.
Picnic At Hanging Rock - Is about the disappearance of a group of school girls and one of their teachers. A beautifully shot and ethereal film. Directed by Peter Weir (Master and Commander, Truman Show), who also directed Gallipoli, which is a terrific first world war film about the brave Anzac soldiers who fought in the Turkish campaign, Gallipoli. Another of his earlier films which is a great B-Movie is The Car that Ate Paris
Chopper - The Debut for both Eric Bana (Troy, Hulk) and Andrew Dominik (The Assassination of Jesse James by the Coward Robert Ford) is based on the true story and book of notorious Australian criminal Mark 'Chopper' Read.
The Year My Voice Broke and the sequel Flirting - They are about a boy Danny (Noah Taylor, The Life Aquatic with Steve Zissou, Submarine) who in the the first film watches as the older girl he's in love with, and who also happens to be his best friend, date a a thuggish rugby player. In Flirting he's been sent to a boarding school where he begins a relationship with an African girl from the girls boarding school nearby. Both are very good coming of age stories set in the 60s.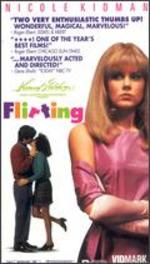 Death in Brunswick - A dark comedy starring Sam Neil (The Hunt for Red October, Jurassic Park)
The Proposition - A really great Outback western with Guy Pearce playing a criminal who's been apprehended and now has the decision to track and kill his older brother to save his younger brother. A terrific cast, including John Hurt, Emily Watson, David Wenham, Ray Winstone and Danny Houston. It's directed by John Hillcoat (The Road, Lawless).
The Dish - About the ground satellite dish in Australia used to relay the signal between the Apollo moon landing craft and NASA control.
Walkabout - A terrific film from Nic Roeg (Don't Look Now, Performance) about young siblings, one being the lovely Jenny Agutter, stranded in the outback, until they meet a young Aborigine boy on walkabout.
The Last Wave - Richard Chamberlain plays a lawyer who's defending five aboriginals on trial for murder. As he digs deeper into the case to break the defendants' silence, he uncovers very disturbing things. A really good chiller/thriller. Another one directed by Peter Weir.
Animal Kingdom and Snowtown - See my fav films of 2012 list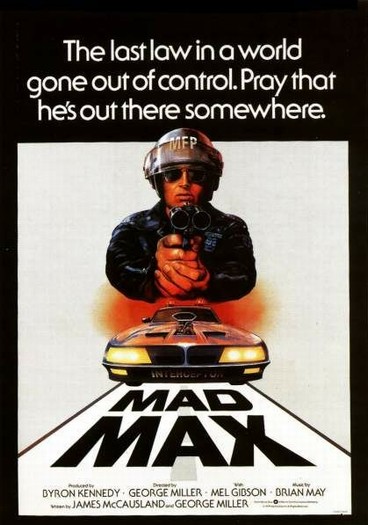 And of course Mad Max 1 and 2. Not 3 because I don't have much love for that one.